I love me some Blackpink, don't get me wrong but watching this documentary rubbed me the wrong way. As a graphic designer and someone who focuses on interpreting images, the way the documentary was set up was odd. It showed everything and nothing at all at the same time. Was that just me?!
I am coming from a western mentality. I've heard about the horror stories, the pressure, the suicides, and the idea that these bands are almost mass produced. Here's a good article that breaks that down: "K-pop's Dark Side" by Matthew Campbell and Sohee Kim. However, when I sat to watch this documentary I decided to suspend those beliefs and be entertained by the magic of Blackpink! I love their songs and their style, so it would be pretty cool to take a peak behind the curtain. But that's not what I saw… What I saw was a highly curated, polished, and rehearsed presentation of key aspects of each member and an eerie feeling.
I'll show you what I mean by looking at some frames of the documentary…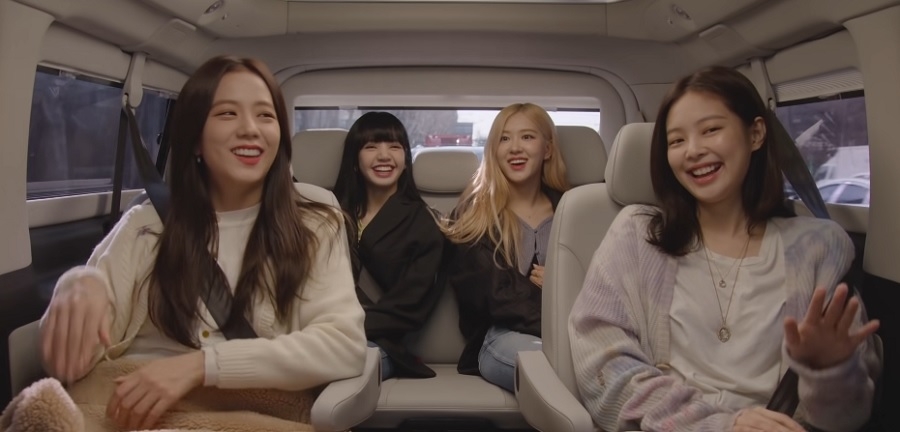 Here's a cute shot. The group in a car is one image that shows up often throughout the documentary, however, we never see them enter or exit the car. I thought that was odd. It seemed like they tried some sort of visual story telling (the four members well lit, happy, casual-ish) but it goes nowhere. They don't go to from this shot to the studio… it cuts to them at the studio… Was it done for safety? time?
It doesn't feel like we are following them on a "day-in-the-life" type of deal which is common in most documentaries. I would think if they were trying to break into the western market with this doc that it would follow some of the conventions of documentaries.
Another example is the one-on-one testimonial style shots: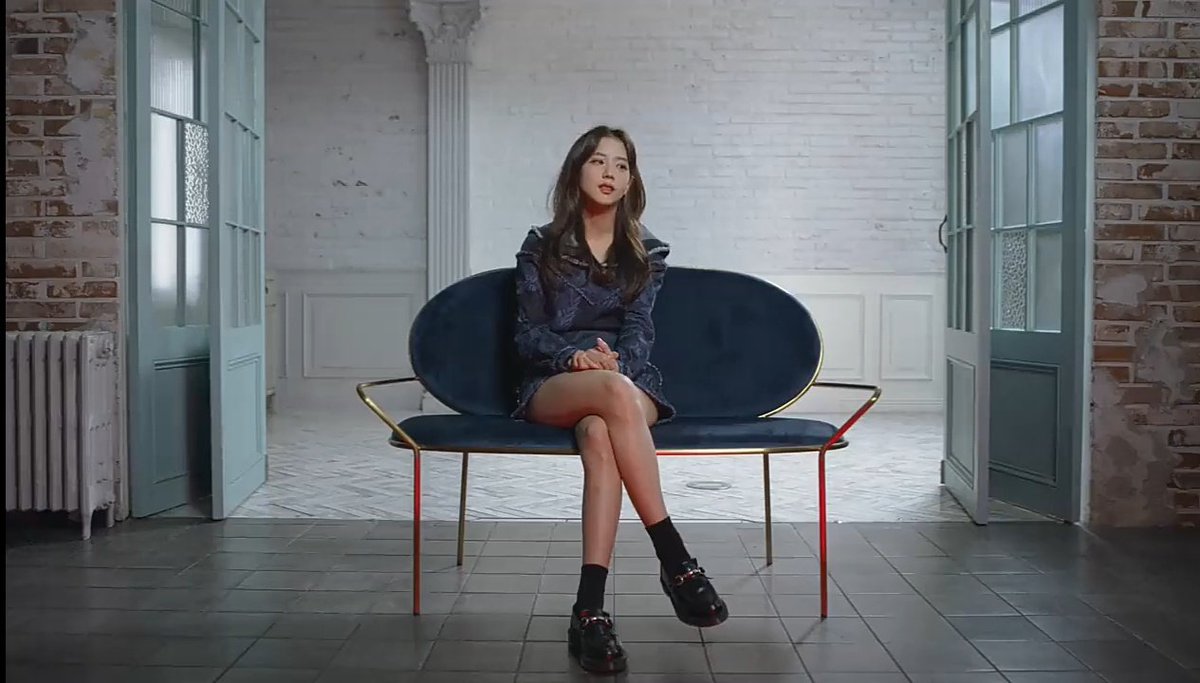 Usually, in this type of shot we have close ups and more intimate shots. My reading of this setting is quite the opposite. It is posed, clearly in a rented location. I think this could have been more meaningful if it were in their apartment like later shots in the documentary. The expansive room, the symmetry, it is all too staged (which is a characteristic of some docs, but most like to pass on the idea of intimacy with the subject). It shows the overly controlled nature of their lives.
Later in the doc, we have each of the girls open up about one aspect of their lives. We have the sporty one, the music one, the fashion one… you get the idea.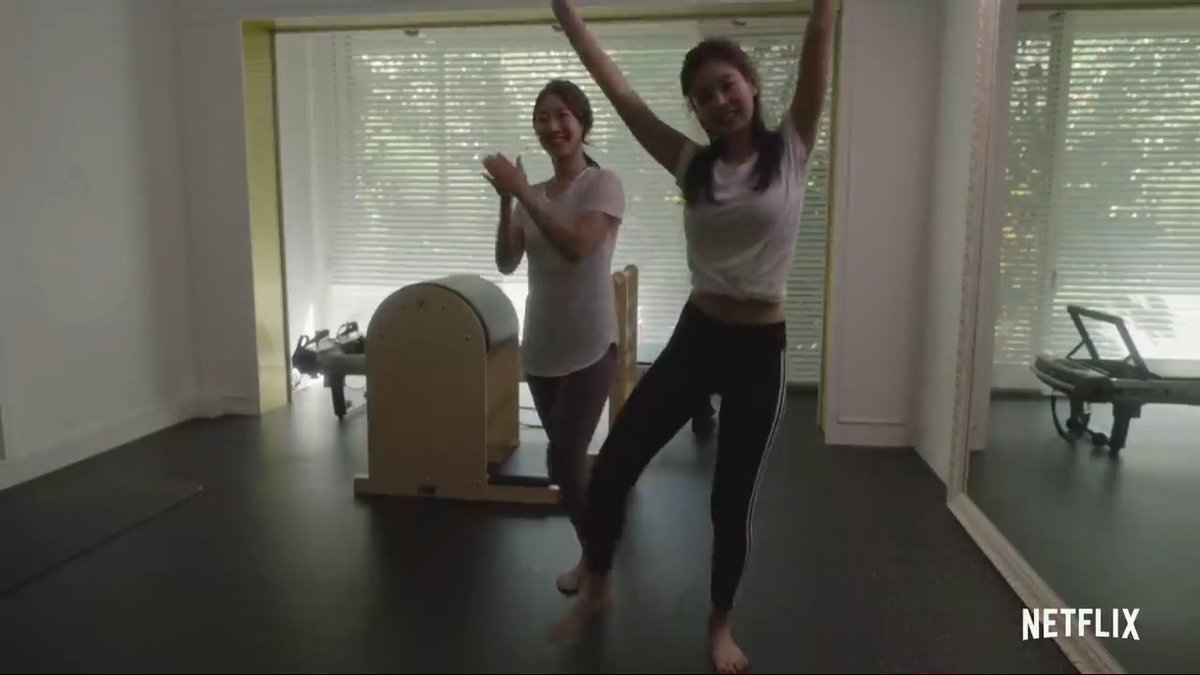 To me, what stood out from those clips was how lonely they were. It made me really feel for them. It must have been a grueling life. They talk about how they have wanted this life since they were very young, but through these clips all we see is them engaging with, at max, one other person.
We never really get to see them having a more personal connection, it is always professional or, if it is personal, it is only between them.
The focus of the doc is very much on the work they do. Which, as pointed out in the inStlye's review of the doc, demystifies the music they are making and shows how much work actually goes into it (but I don't really know why people were downplaying k-pop stars' talent to begin with…).
This next clip is one of my favorites of the documentary. It is finally more personal, funny, and shares some their traditions and even struggles with learning English.
Well, I don't wanna bash the documentary. I was very much focused on the way it was framed, visually, when contrasted with the meaning of a documentary. I guess it could be my very "westernized" mindset that would prefer something more emotional and raw like Lady Gaga's documentary or Miss Americana (T-Swift's doc).
Regardless, I would highly recommend this doc for those who want to learn more about pop music, but I don't think this doc does enough to demystify the toxic work environment that seems to stem from this industry.
Anyway, in the words of T1J, that's just me though. What do you think? Have you watched it?
I'd love to read your thoughts below!
See you next time!